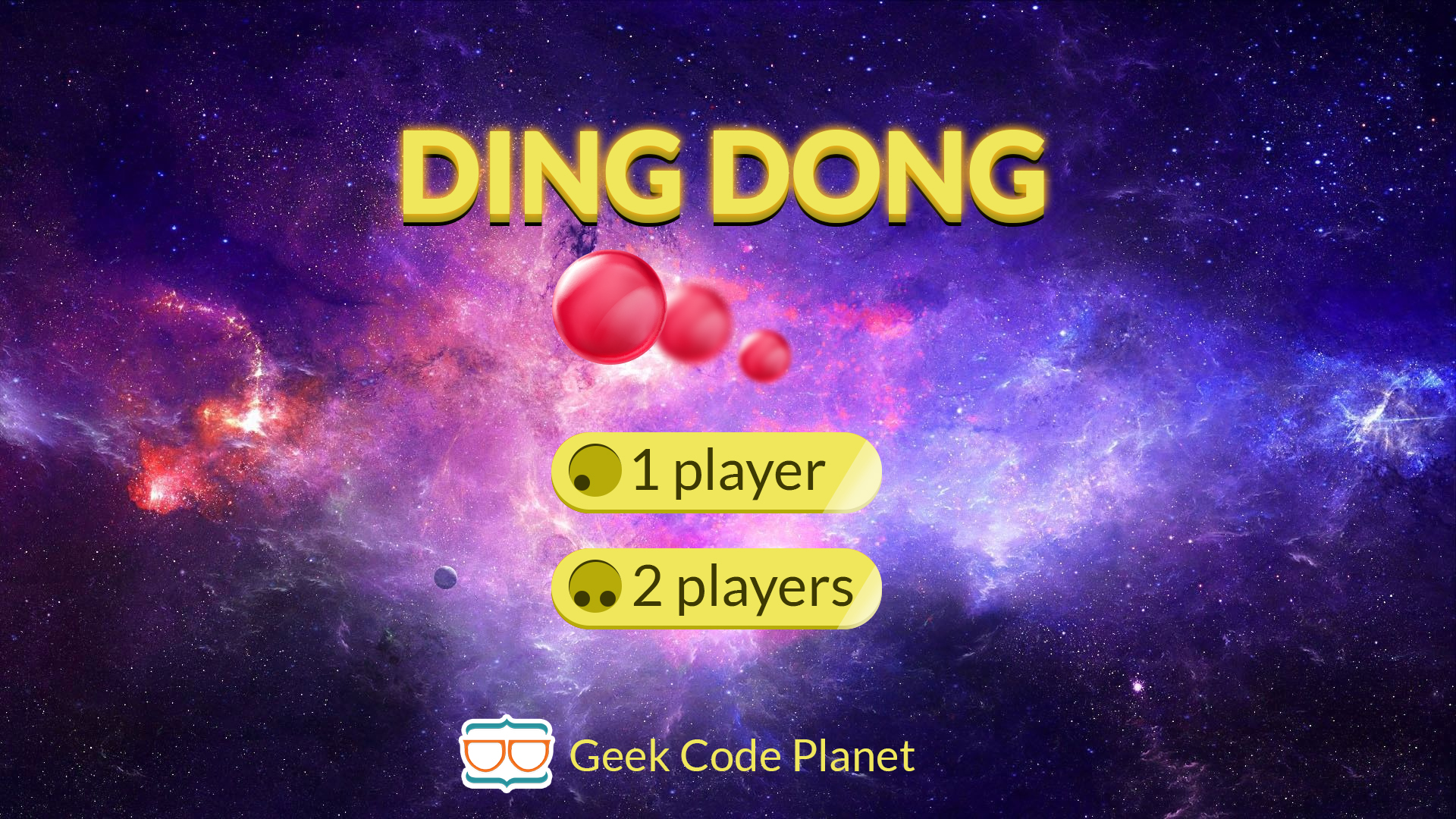 Ding Dong
A downloadable game for Windows
The objective is to get the ball moving.
You can decide to play alone (in the one player mode) or play with a friend (two player mode).
Try scoring as much points as you can.
Ding Dong was created by Students of Geek Code Planet during the 10 days Holiday of Code 2018.
Just download and Play (designed for Windows PC)

Install instructions
Just download and play.

tell us your high score on instagram @geekcodeplanet